GVG Invivo Aesthetics is a Brand founded and owned by Dr. Gunasekar Vuppalapati and operating through the registered company DRGVG Healthcare Pvt Ltd. "GVG" stands for Gunasekar Vuppalapati Group "Invivo" means "within the living being",
GVG Invivo Aesthetics brings the best possible beauty inside out that lasts longer.
About Dr Gunasekar Vuppalapati
Dr. Gunasekar Vuppalapati is a world class Plastic Surgeon and entrepreneur from Bangalore. A little more about Dr. Vuppalapati:
Aesthetic Plastic Surgeon - GVG Invivo Hospital for AntiAging and Aesthetic Plastic Surgery Reconstructive Plastic Surgeon and Hand Surgeon -GVG Invivo Hospitals & Apollo Hospitals
Founder & Aesthetic Surgeon - GVG Invivo Aesthetics
Founder & CMD - DrGVG Healthcare Pvt Ltd
Founder & Chairman - Human Healing Foundation
Founder Member - Steering committee of Rotary Ashirvad BMCRI Skin Bank
Member - Association of Plastic Surgeons of India (APSI)
Member - Indian Association of Aesthetic Plastic Surgeons (IAAPS)
Member - International Society of Aesthetic Plastic Surgeons (ISAPS)
Member - Rotary Bangalore Midtown
Fellow - Royal College of Surgeons of Edinburgh
Celebrity Aesthetic Plastic Surgeon
Dr. Vuppalapati is a renowned super specialist in Plastic Surgery and has treated thousands of patients in restoring the Form and Function in hand injuries, Replantation surgeries, Lower Limb Trauma reconstructions, Cleft lip/palate repairs, Head & Neck, Breast Reconstructions and Burns treatment in his early Years of practice and then in the recent part of his career he is acclaimed for his Aesthetic Surgeries enhancing Facial, Breast or Body Aesthetics to make them conform to a form and function as desired by the patient. Now he has Super Stars and Celebrity clients who frequent his purpose built first of its kind Hospital for Anti-Aging and Aesthetic Plastic Surgery for their grooming makeovers.
He is known amongst hand Surgeons in the world for his DISCOVERY of an ARTERY in the Hand called "Commissural Artery of Webspace" and developed a flap called COMMISSURAL FLAP of VUPPALAPATI which WAS the top 10 downloaded article in 2004 with more than 100 citations in medical and plastic surgery peer reviewed  journals thereafter.
"Dr. Gunasekar Vuppalapati is 1st Plastic Surgeon in South India to pioneer and establish "
MultiDiciplinary Aesthetic Clinic in 2007
Keyhole Plastic Surgery since 2007
Scarless microGRAFT FUE Hair transplantation since 2007
VASER Lipo since 2008
High Definition of body sculpting since 2009
Breast Care Clinic with a dedicated helpline  since 2012
Introducing Non-Surgical Anti Aging technology called Venus Freeze in 2013
Anti-Aging Clinic and Scar Clinic  by introducing the World's Best LASER – Ultrapulse in 2014
Skin Bank @ Victoria Hospital in association with Rotary in 2016
 Hospital for Antiaging and Aesthetic Plastic Surgery in 2017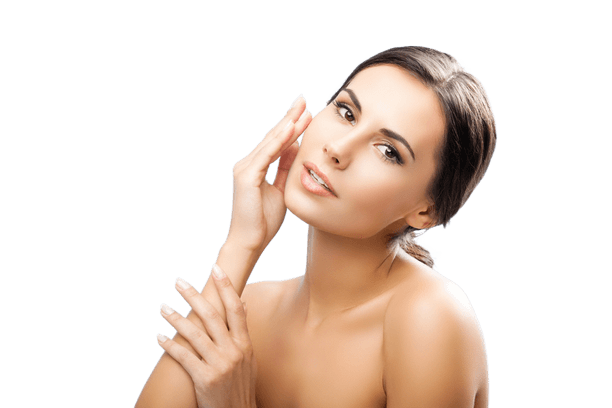 RESTORE > REVITALIZE > REJOICE
Restore : Restore normalcy and Restore Health to patients
Revitalize : Revitalize aging cells/tissues of the body and mind to feel and look Young & Beautiful.
Rejoice : Rejoice Life to the fullest with restored health and revitalized Aesthetic Health.
GVG Invivo promises it's Clients
"AESTHETICS FOR ALL"
Our aim will always be to help our Clients Restore, Revitalise and Rejoice
RESTORE
Every effort is made to identify the underlying cause of the problem and correct it to restore normalcy by treating the disease or a defect. Restore a patient's health first which converts them from a patient to a client and then we begin the journey of Revitalising and Rejoicing their Aesthetic Health.
REVITALISE
We aim the Revitalisation of ageing cells/tissues in the Skin, Hair, Gums, Teeth, and other parts of the body to keep them looking and feeling young as well as beautiful inside out, through various innovative treatments like antioxidant therapies, stem cell therapies, Gene therapy, HBOT and other such treatment plans.
REJOICE
Once health is restored and the client feels revitalized, It's all about Rejoicing life to the fullest. We can aid in that through image building, life skills coaching, grooming for Contests and auditions, Placements, and more.
GVG Invivo has four core values that drive their business success:
Comprehensive approach to assess the problem and providing a Holistic treatment plan
Long lasting aesthetic outcomes and clients
Make and Keep Aesthetic Health affordable
Value for Money for both the end user and investors
These core values should guide all actions taken by GVG Invivo stakeholders including the Brand, Franchisees and their team members.
Given below is a brief description of what each of these values means and it needs to be demonstrated in all that we do from the inception to each day while servicing our patients / clients:
Comprehensive approach to assess the problem and make a Holistic treatment plan
It is expected that when we work with a client we make the genuine effort to first understand the problem the client is facing and what is it that the client is expecting before we get into the mode of advising or informing them of the treatment plan. It's not about selling a treatment but creating a treatment protocol that makes the most sense for the client.
Long lasting aesthetic outcomes and clients
This value relates to educating all the parties involved in a way that they take all the steps and precautions required to ensure post treatment care and recovery for maximum long term impact. To be proactive in seeking help if required as it's in the client's interest that they exercise basic care to ensure longevity of their treatments.
Make and Keep Aesthetic Health affordable
For years Aesthetic Health care has been considered elitist and expensive. Our goal is to make aesthetic health affordable and to be a one stop shop for all be it the common man or celebrities or any others. With a system driven Aesthetic practice and Expert driven world class results we aim to help those who need or want aesthetic makeovers.
Value for Money for both the end user and investors
Connected to the value before we want our clients to feel they got more than what they paid for – remember, Happy customers are your brand ambassadors. No amount of marketing can serve you more than the word spread by happy & satisfied customers.
This in turn helps your investor to also get a healthy return on their investment.
Our success will depend solely on how well we are able to focus on our clients and our ability to meet and exceed these expectations. Our attitude has to be geared towards ensuring that each client who comes to us gets individualized attention and quality service. Idea is to make a lasting, positive impression through a great experience.
Our fundamental beliefs and guiding principles.
GVG Invivo is the first Multidisciplinary Aesthetic Clinic in INDIA, founded in 2007 with international standards that evolved into the creation of India's first Hospital for Anti-Ageing and Aesthetics in 2017.
GVG Invivo offers impressive comprehensive anti-ageing and aesthetic makeovers for Showbiz Superstars, Celebrities and all those who are looking to take their health to super health(aesthetic health)
note: GVG Invivo has introduced this concept of Aesthetic Health
The chosen brand for Women aspiring to contest Beauty Pageants – as many as Four Mrs. India titles and one Mrs. Globe classic top 5 finalists.