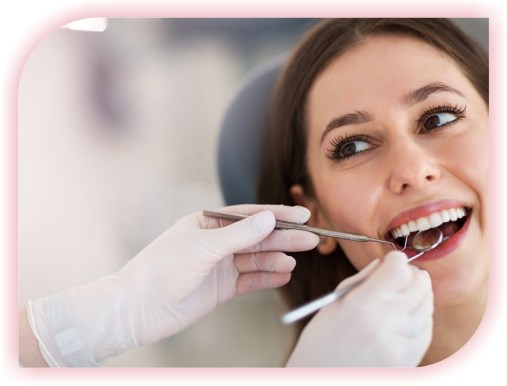 Microscopic Root Canal Treatment is a tooth-saving procedure that is done to remove the damaged or infected pulp tissue of the tooth. The root canal treatment also involves the cleaning and shaping of the central layer of the pulp, in addition to the filling of the region to prevent any further infection.
A root canal treatment treats the damaged tooth by removing the inflamed pulp, relieving pain, and making the teeth healthy again. The relatively painless and effective treatment helps maintain your smile, eat all types of food, and minimize the need for any ongoing dental work. It is a very effective and painless treatment that can get you back to smiling, biting, and chewing the food you love with ease in no time.
When Do I need a Root Canal Treatment?
A crack, break or cavity in a tooth can make it more susceptible to sticking of food particles. The presence of sticky food particles on the tooth and the exposed tooth portion invites various bacterias to act on it. This cavity, if not treated, can lead to further sticking of food on the damaged tooth, developing a deeper cavity- which leads to exposing the pulp or nerve tissue.
Deep Cavity in teeth
Trauma/Fracture to the teeth
Long standing Gum Disease
Discoloured Teeth
Sensitivity to hot and cold fluids
Pus discharge from a particular teeth
Intentional Root canal for Crown placement
Schedule your appointment
Frequently asked questions