"Safe, gentle, and effective minimally invasive procedure
for the Body"
BodyTite is a minimally invasive, single treatment that coagulates fat and contours tissue, providing dramatic results previously only achieved through more excisional surgical procedures.
BodyTitePro is InMode's latest minimally-invasive facial and body contouring procedure that provides superior internal and external lipolysis, delivering results previously only achieved through more extensive excisional surgical procedures.
BodyTite is powered by directional RF resulting in three-dimensional tissue remodelling through fat coagulation and volumetric heating. The coagulation of fat using RF-induced heat results in radiofrequency assisted lipolysis (RFAL).
Bodytite
Minimally-Invasive device
RFAL technology represents the future of body and face contouring. By adding BodyTite,FaceTite, AccuTite and Morpheus8 to your aesthetic offerings, your practice will: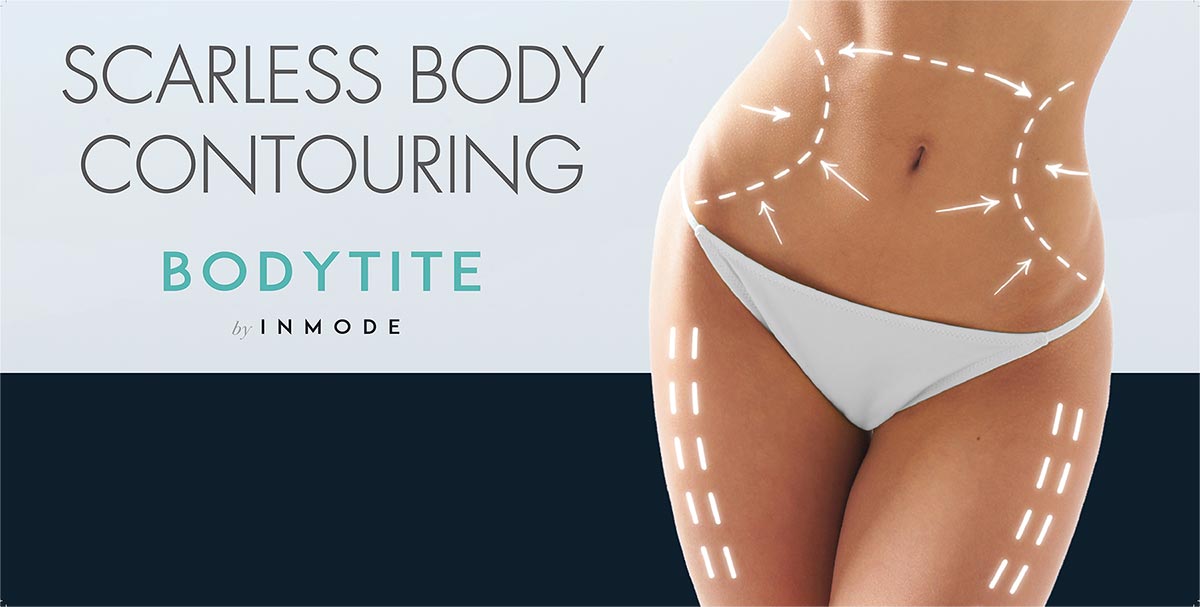 What areas can be treated?
If you can imagine it, you can do it:
Stomach, arms, chest, knees, and inner/outer thighs are
some of the most common treatment zones.

Multiple areas can be treated in one visit. Each
zone will take approximately 15 minutes of
treatment.
Schedule your appointment
Frequently asked questions