Disproportionately large areolae can give your breasts an unbalanced appearance. Invivo Aesthetics performs a procedure that reduces their size for better aesthetic balance
The nipples and dark area surrounding them, known as the areolae, are primary features of your breasts. After all, can you imagine what your chest would be like without either? They wouldn't be complete breasts. The size and shape of your nipples and areolae contribute greatly to the overall appearance of your breasts. That's why you aren't happy with how you look.
Your nipples and areolae play a large part in the aesthetic appearance of your breasts. Just like every other unique part of your body, nipples vary in size, shape, and color. It is absolutely normal for you to have different-sized nipples than you see on other women. In some cases, the size and shape of the nipples and areolas can have a negative impact on self-esteem. If you have overly large nipples and would like to reduce their size,
Dr. Gunasekar Vuppalapati is the ideal plastic surgeon to complete your procedure
Your areolae and nipples can be reduced in size and/or modified to improve their shape so they appear more balanced. If asymmetry exists, it's fine to have just one side treated to balance things out.
According to medical research, an adult female has areolae with an average diameter of approximately 38.1 mm. However, that doesn't mean we create this size on all of our patients. We take into account your natural breast size/shape, your preferred look, and what improvement would achieve the most proportionate result.
Bra Size Calculator
To calculate your bra size, please enter your bust and underbust measurements below.
STEP 1: OVER-BUST SIZE
Measure completely around the bust at the fullest point. Hold the tape tight against the back but not too tight in the front.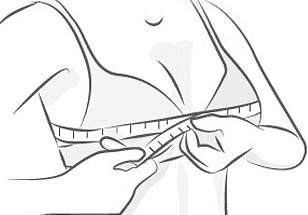 STEP 2: UNDER-BUST SIZE
Using a soft tape, measure around the rib cage directly under the bust. The tape should be held tight, edge to edge with no space between it and your body.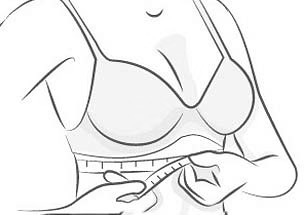 Schedule your appointment
Frequently asked questions