Your Desired Breast Augmentation: Safe and Tension-Free Surgery
Are you experiencing low confidence because of small breasts?

Do you feel low self-esteem due to small breasts?

Are you unhappy with your sexual life?

Do you want volume restoration to the breast after weight loss or pregnancy?

Are you losing the opportunity in the glamour world?
Yes, Breast augmentation/implants are the solution; if you want to achieve your confidence back and have a desire for perfection in shape, size, and volume of the breasts.
Breast augmentation surgery is one of the most popular cosmetic surgery procedures in the world performed by board-certified plastic surgeons. Its popularity is not only because of its acceptance but also because it is easily available at accredited and certified plastic & cosmetic surgery centres all over the world.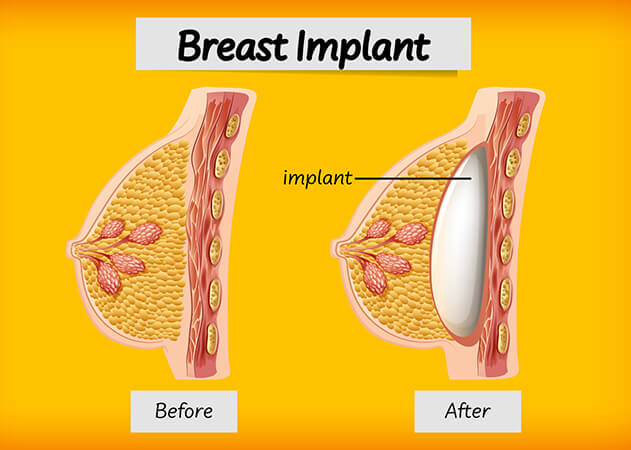 Breast augmentation is one of the most effective procedures to correct noticeable breast asymmetry and breast implants can be used to help correct tuberous breast deformities. Other common goals of breast augmentation:
Restoring breast fullness lost after pregnancy & breastfeeding.
Feeling more confident in a swimsuit.
Adding balance to better complement curvy hips.
Enhancing self-image.
You can have a more youthful-looking figure.
You can feel more proportional.
What are silicone implants?
They are implants designed to simulate the feel and shape of a breast made out of a biocompatible substance called silicone.
Silicone implants can be inserted behind the breasts (called sub-fascial or sub-glandular) or behind the pectoral muscle (called sub-muscular or retro-muscular).
There is also a new innovation, where the implants are inserted in a "dual plane", which means the implant is located half under the muscle and half under the breast glands. This procedure is performed only in selected patients, post-examination by a skilled plastic surgeon.
Saline-filled implants are made of silicone bags that are filled using normal saline solution and the implants expand like a balloon. This procedure is reserved for reconstructive breast enlargement
What happens during the
consultation?
During your consultation, you will be evaluated and several measurements taken.
Placements of The Breast Implants
What happens during the
surgery?
The procedure is done under general anesthesia with same day discharge
A small incision is made under your breast or below your nipple
Working through the incision, we lift your breast tissue and skin to create a pocket, either directly behind the breast tissue (sub-mammary or sub-glandular placement) or beneath the pectoral muscle and on top of the chest wall (sub-pectoral placement).
Once the implant is positioned within this pocket, the incisions are closed with sutures and covered with surgical tape. A mildly compressive gauze bandage will be applied over your breasts to help with healing.
Who is a good candidate for Breast Augmentation?
Women often seek out breast augmentation for a number of different reasons including:
Improvement in the appearance of small, disproportionate breasts.
Restoration of volume to the breasts after weight loss or pregnancy.
Breast asymmetry correction.
Improvement in the appearance of aging breasts.
What does the recovery involve?
The surgery usually takes approximately 1-2 hours to complete. You're likely to feel tired and sore for a few days following your surgery, but you'll be up and around in 24 to 48 hours.
There are restrictions on heavy lifting and exercise for the first two weeks, and certain exercises should be limited to about six weeks.
Within a few days, the gauze dressings will be removed and you will be placed into a surgical bra. You should wear it as directed.
The swelling in your breasts may take a few weeks to dissipate and, during this time, your breasts will become more natural in appearance and feel.
Bra Size Calculator
To calculate your bra size, please enter your underbust and bust measurements below.
STEP 1: OVER-BUST SIZE
Measure completely around the bust at the fullest point. Hold the tape tight against the back but not too tight in the front.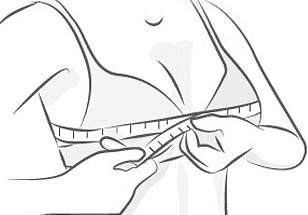 STEP 2: UNDER-BUST SIZE
Using a soft tape, measure around the rib cage directly under the bust. The tape should be held tight, edge to edge with no space between it and your body.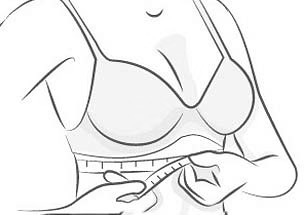 Schedule your appointment
Frequently asked questions