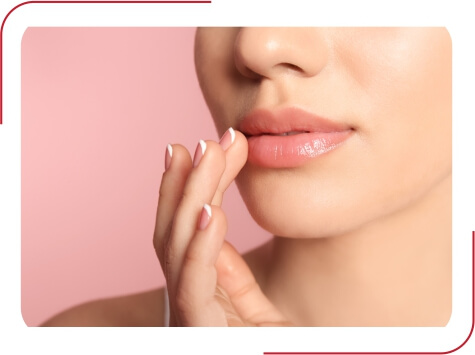 Lip Rejuvenation is the art of the cosmetic industry
Your lips play a key role in creating your face expression. We can assist if you believe your lips are too thin, too big, or incorrectly formed.
One of our most distinguishing facial features is our lips, and the Invivo Aesthetics staff knows how important it is to ensure that every lip treatment meets your specific needs and preferences.
Lip fillers
Lip fillers are used to reshape lips and smooth out any abnormalities that may have developed there over time. For instance, it aids in smoothing out wrinkles and drooping lips while tightening the skin surrounding the lips to give them a gorgeous shape and bigger appearance.
Lip Fillers can be done for several reasons:
Adding volume to lips that are typically thin and dry
Creating a smoother aesthetic form, especially where one lip is thinner than the other, by erasing creases and wrinkles, especially useful for "smoker's lines."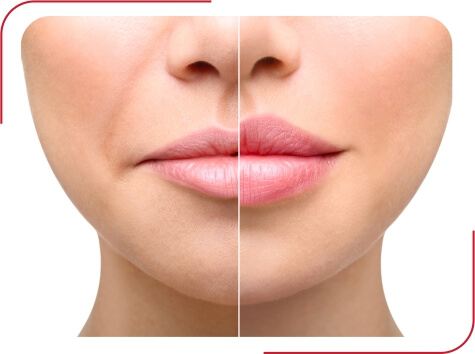 LIP Augmentation – To Make your Lip Fuller
Lip augmentation is a cosmetic operation that improves a person's lips' look, shape, and size.
The lips, which were previously full and sensual as we age, become thin and develop vertical lines, giving the face an aged appearance.
Lip augmentation brings back the lips' youthful fullness.
The purpose of lip augmentation is to provide the patient a beautiful, symmetrical, and healthy appearance. Naturally, the face is not exactly symmetrical, but if the asymmetry is too severe, it can be addressed by lip augmentation.
An easy surgical operation to raise the upper lip is called a lip lift. It is either done to trim an excessively lengthy upper lip or to make a very thin lip's natural "red show" appear more prominent.
This surgery is for you if you already have a full top lip but wish to alter its contour.
There are two types of Lip Lift:
Corner Lip Lift: If your lips have a tendency to droop, giving you a "sad" or "sulky" appearance, hyaluronic acid filler will be injected into the corners of your mouth to lift them.
Upper Lip Lift: This operation will elevate the upper border of your upper lip, giving it a more proportionate appearance if it is excessively lengthy.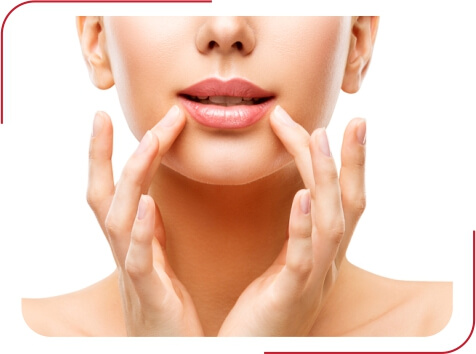 Lower or upper lips can be surgically reduced in size in a procedure known as lip reduction.
The objectives of lip reduction surgery (Cheiloplasty) are to regain normal lip competency and a harmonious interaction between the upper and lower lips that is in harmony with the entire face.
The Advantages of Surgery for Lip Reduction
Size can be decreased as needed.
The form is modifiable.
Correcting a hanging lip is possible.
You'll have an enticing smile.
Lips with asymmetry can also be made better.
Schedule your appointment
Frequently asked questions