Invivo Aesthetics  have adopted this new innovative invisible alternative to the BRACES called "Invisalign®". This is a modern approach to straightening teeth, using a custom-made series of aligners created for you and only you with assistance of impressions and sophsiticated softwares.
The dentist will take an impression of your teeth, and send this mold to a specialized laboratory where a series of Invisalign® aligners will be crafted using precise computer imaging. These are like trays and are made of smooth, comfortable and virtually clear plastic fibre that you wear over your teeth. Unlike Braces, there are no metal brackets to attach and no wires to tighten. You just pop in a new set of aligners approximately every two weeks, until your treatment is complete. Also unlike the traditional braces, Invisalign® aligners can be removed for convenient eating, cleaning, brushing, and flossing, But they should be worn most of the time day and night except for cleaning purpose for predicted results.
Would you like to have a straighter smile?
Many people put off orthodontic treatment because they don't want to wear conspicuous braces. Invisalign is an alternative to traditional braces that can straighten your teeth discreetly. With Invisalign, you can get the smile you always wanted without braces.
The Invisalign system is the most advanced clear aligner system in the world, trusted by approximately 12.2 million people worldwide to improve their smiles.
The aligners are designed using 3D computer modelling technology that can accurately project teeth movement. Each tray is precisely calibrated to fit snugly over your teeth as you proceed through the treatment plan.
Invisalign is more comfortable and generally less painful than traditional braces. At the end of the treatment process, you'll have a beautiful, straight smile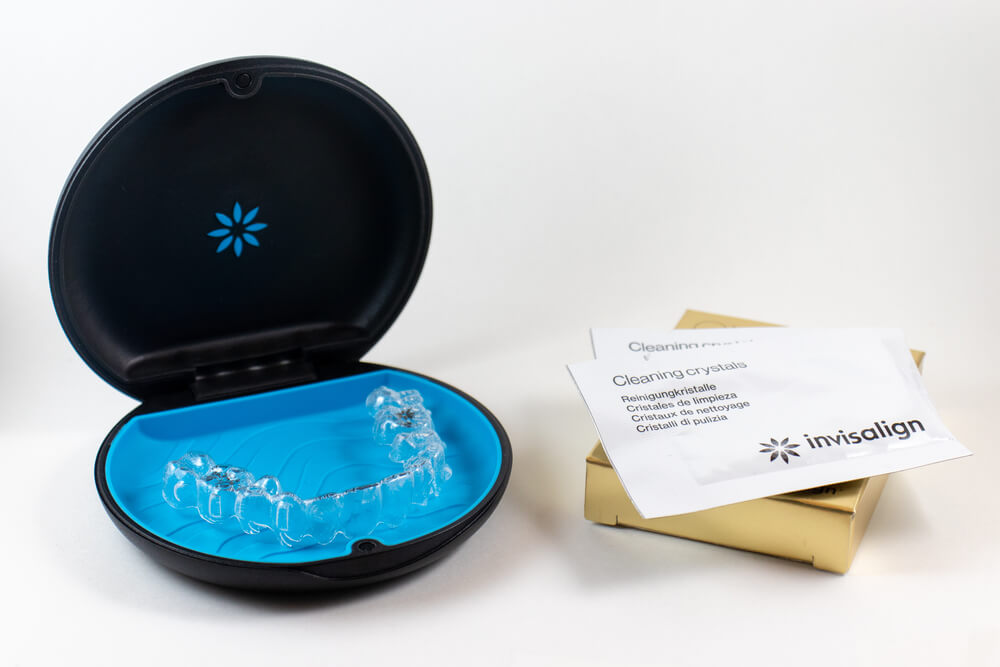 Schedule your appointment
Frequently asked questions