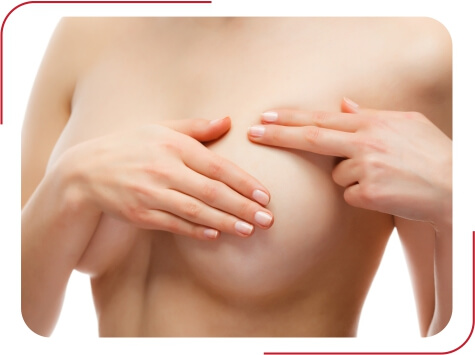 Nipple reconstruction is a surgical procedure that involves reconstructing a new nipple or nipple-areola complex areola using surrounding healthy skin tissue after your breast has healed from mastectomy and breast reconstruction. The procedure involves making a star-shaped incision to form a new nipple and then adding a tattoo to shade in the new areola.
There are many methods to reconstruct your nipple. Invivo Aesthetics will decide on the best possible plan based on the condition of your breast. Some of these methods include:
Skin Flap Reconstruction: In this method, small skin flaps from your reconstructed breast are folded and stitched together to construct a mound that forms your new nipple. The skin is shaped to accord the nipple an upraised look in comparison to the breast mound. Extra fat, skin, or synthetic fillers may be used to give the nipple a more elevated look.
Nipple and areola reconstruction: In this method which is also known as Hammond flap larger skin flaps from your reconstructed breast are used to create both nipple and areola complex. creation of the nipple projection is similar to other methods but the line of areola is also created at the same operation.
Nipple Sharing/Autologous Graft: In this method, a section of the nipple from your unaffected breast is taken and grafted into your new breast to form a new nipple. This is only done if the nipple from the unaffected breast is large enough to be extracted and grafted.
Medical Tattooing: An individual may choose to get medical tattooing done after a nipple is reconstructed to achieve a natural-looking nipple and areola. Women who are averse to undergoing additional surgery for nipple reconstruction may opt to have only medical tattooing; however, it is important to know that the nipple is not elevated in this situation.
Bra Size Calculator
To calculate your bra size, please enter your bust and underbust measurements below.
STEP 1: OVER-BUST SIZE
Measure completely around the bust at the fullest point. Hold the tape tight against the back but not too tight in the front.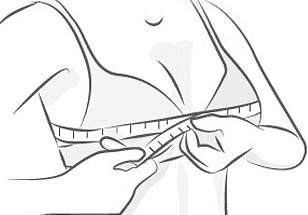 STEP 2: UNDER-BUST SIZE
Using a soft tape, measure around the rib cage directly under the bust. The tape should be held tight, edge to edge with no space between it and your body.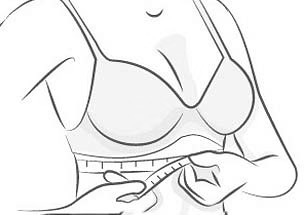 Schedule your appointment
Frequently asked questions