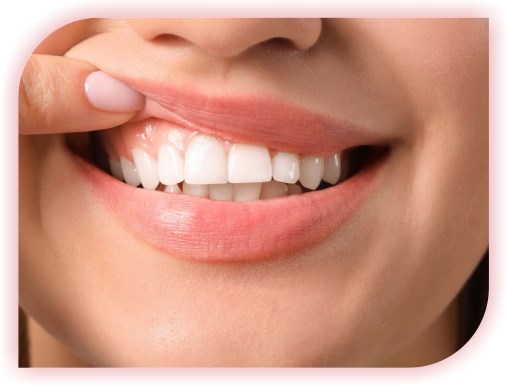 Gum Depigmentation
Improve the appearance of your dark gums.
When it comes to crafting an exquisite smile, it's not all about the teeth! At Invivo Aesthetics, our professional team understands that your lips and gums, which frame your smile, have a major impact on your appearance as well. You may have noticed dark spots on your gums and lips and did not realize that the discolouration can be corrected.
Our doctors have the advanced skill set and technology to address all your cosmetic needs, including a safe, fast and comfortable correction of dark gums and lips.
Depigmentation is nothing but the procedure of the removing the pigmentation that has taken place in the gums or the gingiva. In this method, the main aim is to eliminate the pigmentation so that a very good smile can be gifted to the affected individuals.
Don't let dark, splotchy gums ruin your Smile
Laser gum depigmentation is incredibly effective. Our Dentists will use a gentle laser that reacts with the water present in your gums to even out the colour. Although it might seem painful to let a dentist zap your gum with a laser, it's a largely painless procedure.
It can also be comforting to know that it has a simple and fast recovery. The procedure can usually be completed in a single visit.
Schedule your appointment
Frequently asked questions