Breast Asymmetry Corrective Surgery
Breast asymmetry describes breasts that may demonstrate different sizes, shapes, nipple, and areola characteristics, or any combination of these types of differentiation. While breast asymmetry is extremely common, and mild discrepancies in breast form can be identified in most women. The presence of substantial breast asymmetry can be a cause of concern and self-consciousness for many of the women who have more perceptible differences.
Although breast asymmetry (one breast is a different size and/or shape than the other) is extremely common, it can cause many challenges. Many women feel self-conscious or have difficulty getting clothing to fit properly. Others live in fear of becoming intimate with someone and having to expose their mismatched breasts. In severe cases, breast asymmetry can be truly disfiguring.
There are numerous types of breast asymmetry and degrees of difference in breast size, shape, and position, and there are an almost equal number of unique individual desires
Some examples of asymmetric breasts are:

Breast Hypertrophy and Breast Hypoplasia – One large breast and one small breast
Asymmetric Breast Hypoplasia – Both breasts are small, one smaller than the other
Unilateral or Asymmetric Breast Ptosis – Breast droop, or one breast hangs lower than the
Other
Breast Positional Asymmetry – One breast may sit higher or lower than the other
Areola Asymmetry – Differences in nipple-areola size, projection, or bulge
Tuberous Breast Deformity – Unusual breast shape with varying degrees of breast
Constriction, areolar herniation, size discrepancy, and asymmetry
Bra Size Calculator
To calculate your bra size, please enter your bust and underbust measurements below.
STEP 1: OVER-BUST SIZE
Measure completely around the bust at the fullest point. Hold the tape tight against the back but not too tight in the front.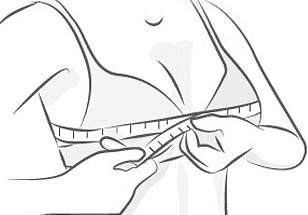 STEP 2: UNDER-BUST SIZE
Using a soft tape, measure around the rib cage directly under the bust. The tape should be held tight, edge to edge with no space between it and your body.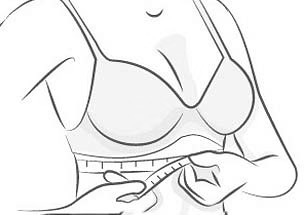 Schedule your appointment
Frequently asked questions