Bra Size Calculator
To calculate your bra size, please enter your bust and underbust measurements below.
STEP 1: OVER-BUST SIZE
Measure completely around the bust at the fullest point. Hold the tape tight against the back but not too tight in the front.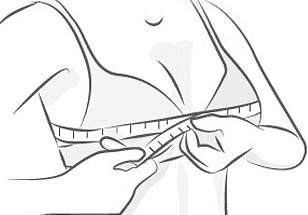 STEP 2: UNDER-BUST SIZE
Using a soft tape, measure around the rib cage directly under the bust. The tape should be held tight, edge to edge with no space between it and your body.