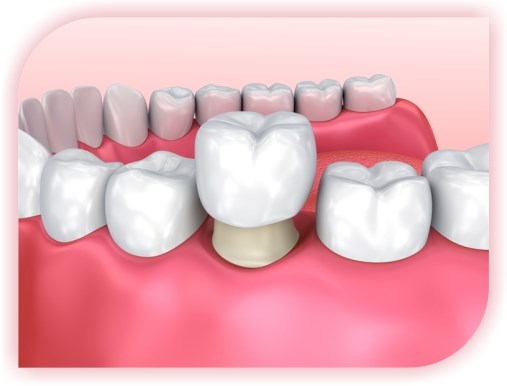 A crown or cap is a cover used to restore the shape, appearance or function of a damaged tooth. A tooth that is fitted with a crown looks and functions like a natural tooth.
When do we need it?
A crown is recommended in case of a root canal, a large filling, a broken tooth, a discoloured tooth, or a misshapen tooth. The right kind of crown for you! Crowns are made from different types of materials or a combination of materials. Porcelain crowns look most natural and aesthetically pleasant. That's why they are recommended for the frontal teeth. Porcelain-fused-to-metal crowns are natural-looking and stronger than composite crowns. They do not chip easily. However, the metal may show if you have thin gums.
Metal crowns are usually made of an alloy consisting of nickel, chrome, and cobalt. Generally, these do not break or chip and do not tend to wear off easily. Composite crowns look natural. They chip and tend to wear off easily and quickly because of chewing. They are prone to stains easily and are affected by coloured foods. Tooth brushing also tends to remove the highly polished surface.
Why would I need a Dental Crown?
Protect or restore a tooth from fracturing due to accident or trauma
Replace a tooth which is too large for a filling
Get a cap over Implant placed
Restore the tooth on which RCT was performed
Cover discolored, misshaped or badly formed tooth
Require a bridge in that case crowns are a must.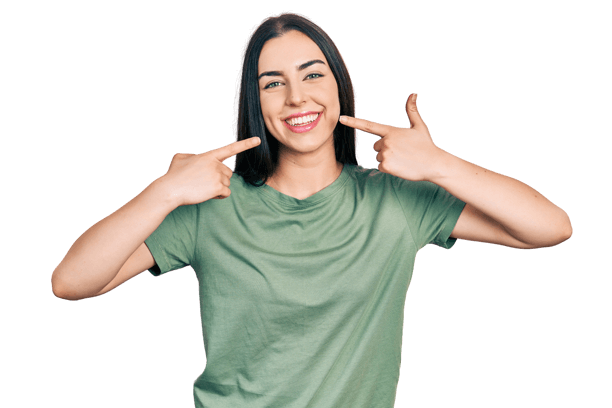 Schedule your appointment
Frequently asked questions